List of Activities to Complete
Prior to Baptism at St. Nicholas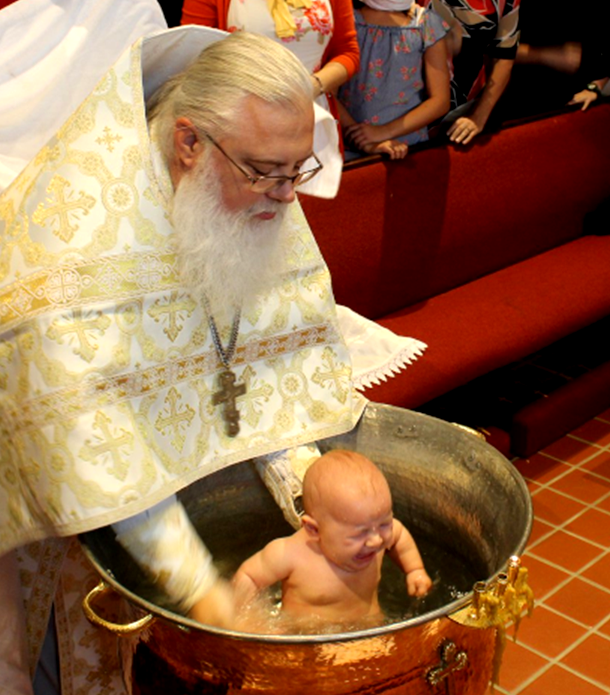 Requirements
If the new catechumen was registered on the membership role of another religious body, the catechumen must upon being enrolled as a catechumen write to this body and ask to be removed from their previous membership roster. This is exceedingly important. Should the catechumen die during catechism that the Orthodox burial may take place unhindered.
ALL OF THE REQUIREMENTS BELOW MUST BE MET BY THE THIRD SUNDAY OF GREAT LENT if a catechumen plans to be received on the coming Lazarus Saturday.  If the catechumen is being received at Pentecost, Christmas, or some other feast, then the requirements should be completed at least three weeks in advance of the actual baptism.
Forms and Documentation
Catechumens must complete several forms and return them to the Catechumen Coordinator prior to baptism and chrismation. The forms are provided in this packet and can be downloaded from the ASONA parish website. The forms must be completed and returned at least one month prior to Pascha. The forms to be completed are the following:
The requirements must be reported to the Catechumen Coordinator (forms turned in, book reading reported to coordinator, church visits reported to coordinator, etc.) The coordinator keeps a progress checklist for review by Father (see checklist in this document). Father will review your progress and make his final decision on who will be received soon after the second week of Lent.
Preparing to be Received at Holy Pascha
People being received should spend time selecting a cross. If you want a costly cross, you may want to tell the Godparent/Sponsor that you are making this purchase. If your Sponsor is planning to purchase your cross, you need to discuss how it is to be selected, as some Sponsors feel that they will choose one and present it to you. It is good to work these things out in advance.
The candle should be 15-18" long and bees wax. They are decorated for the occasion. You want to plan for getting your candle early enough to find and purchase one. It can take time to find the candle of your choice. Candles must have a cup or cardboard disk on them to keep them from dripping wax on the floor.